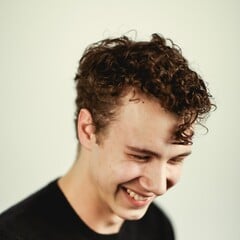 Tom P. Mackintosh
Storyboards & Concept Art
Toronto, Canada
Summary
Hi, my name is Tom! I am a graduate of the Bachelor of Illustration program, at Sheridan college. I am a visual storyteller working on concept designs/rendering and storyboarding for both the entertainment and commercial industries.
I am a passionate artist always looking for great people to work with and exciting ideas to bring to life.
I have a number of hobbies I enjoy, such as sketching, reading, travelling, gaming, baking, doing some good old kickboxing and always drinking some great tea!
Please feel free to email me or just give me a call and we can have a chat!
Cheers,
Tom P. Mackintosh
E: tpmackintosh@gmail.com
P: (905) 327 0534
Skills
Concept Art
Environment Design
Storyboarding
Character Design
Creature Design
Visual Development
Pixel Art
3d modeling
Software proficiency
Experience
Freelance Illustrator at Brookfield institute

Toronto, Canada

September 2019 - September 2019

Created an Illustration for editorial purposes.

Freelance Concept Designer at MI Concepts + Design

Oakville, Canada

August 2019 - February 2020

Worked in a team environment to create concepts and designs for theme parks.

Freelance Concept Designer at AdLiven

United States of America

January 2020 - February 2020

Create Concepts, storyboards, and assets for mobile gaming.

Freelance Environment Designer at Lucky Clover Technologies

Oakville, Canada

Created environment concepts for a start-up video game.