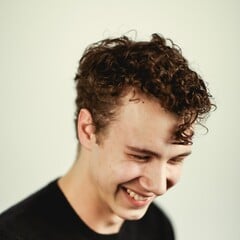 Tom P. Mackintosh
Storyboards & Concept Art
Toronto, Canada
Summary
Hi, my name is Tom! I am a graduate of the Bachelor of Illustration program, at Sheridan college. I am a visual storyteller working on concept designs/rendering and storyboarding for both the entertainment and commercial industries.
I am a passionate artist always looking for great people to work with and exciting ideas to bring to life.
I have a number of Hobbies I enjoy, such as sketching, Reading, travelling, gaming, baking, doing some good old kickboxing and always drinking some great tea!
Please feel free to email me or just give me a call and we can have a chat!
Cheers,
Tom P. Mackintosh
E: tpmackintosh@gmail.com
P: (905) 327 0534
Skills
Concept Art
Environment Design
Storyboarding
Character Design
Creature Design
Visual Development
Pixel Art
3d modeling
Software proficiency
Experience
Freelance Concept Designer at AdLiven

United States of America

Create Concepts, storyboards, and assets for mobile gaming.

Freelance Concept Designer at MI Concepts + Design

Oakville, Canada

Freelance Environment Designer at Lucky Clover Technologies

Oakville, Canada